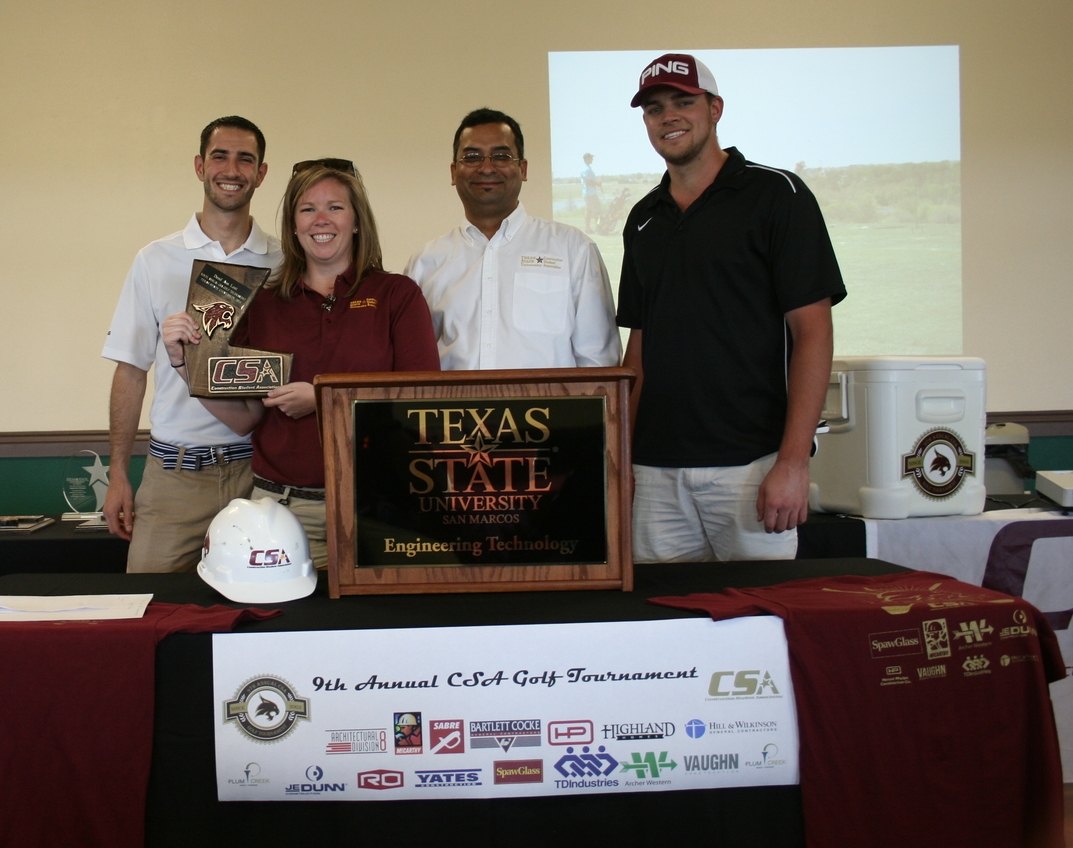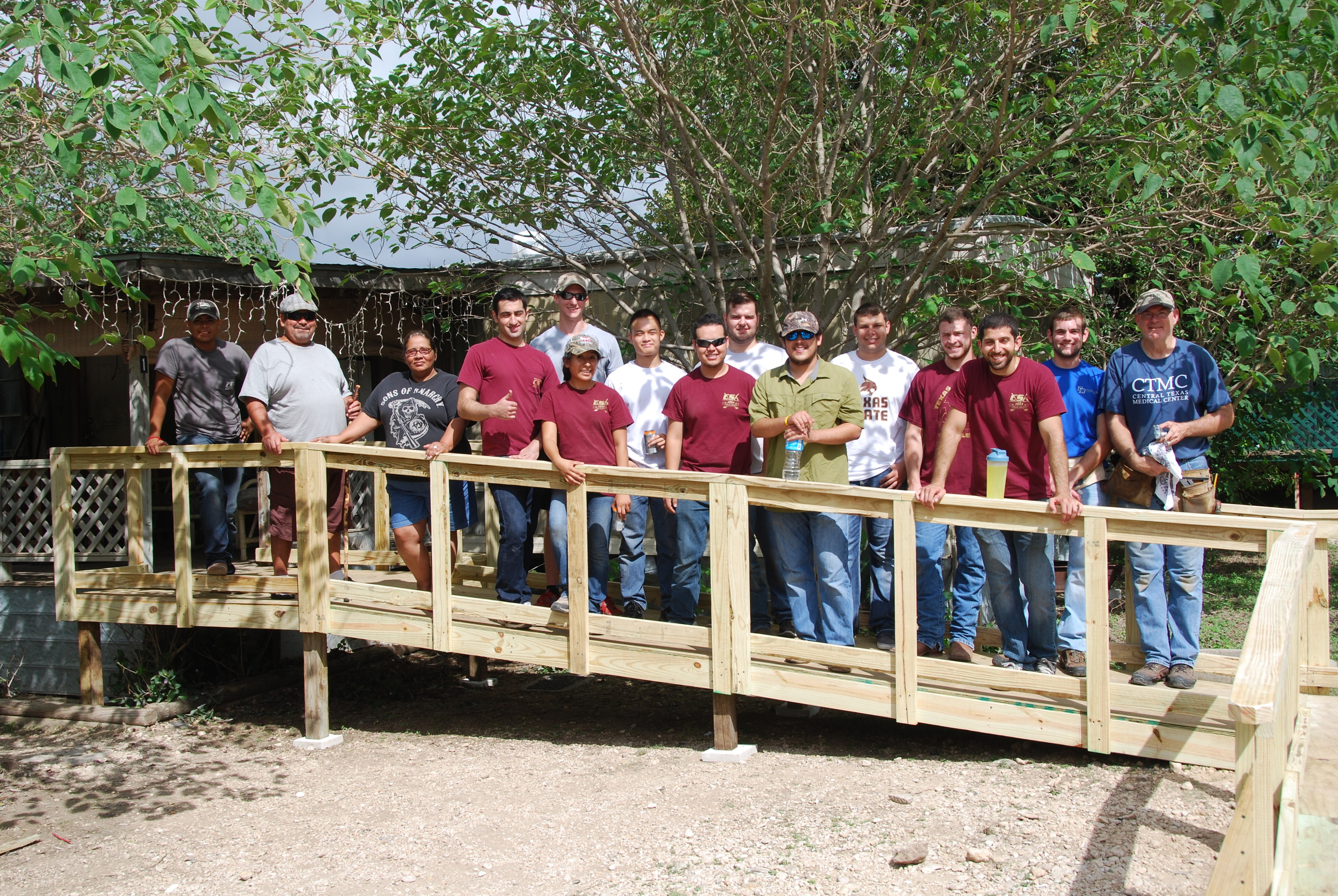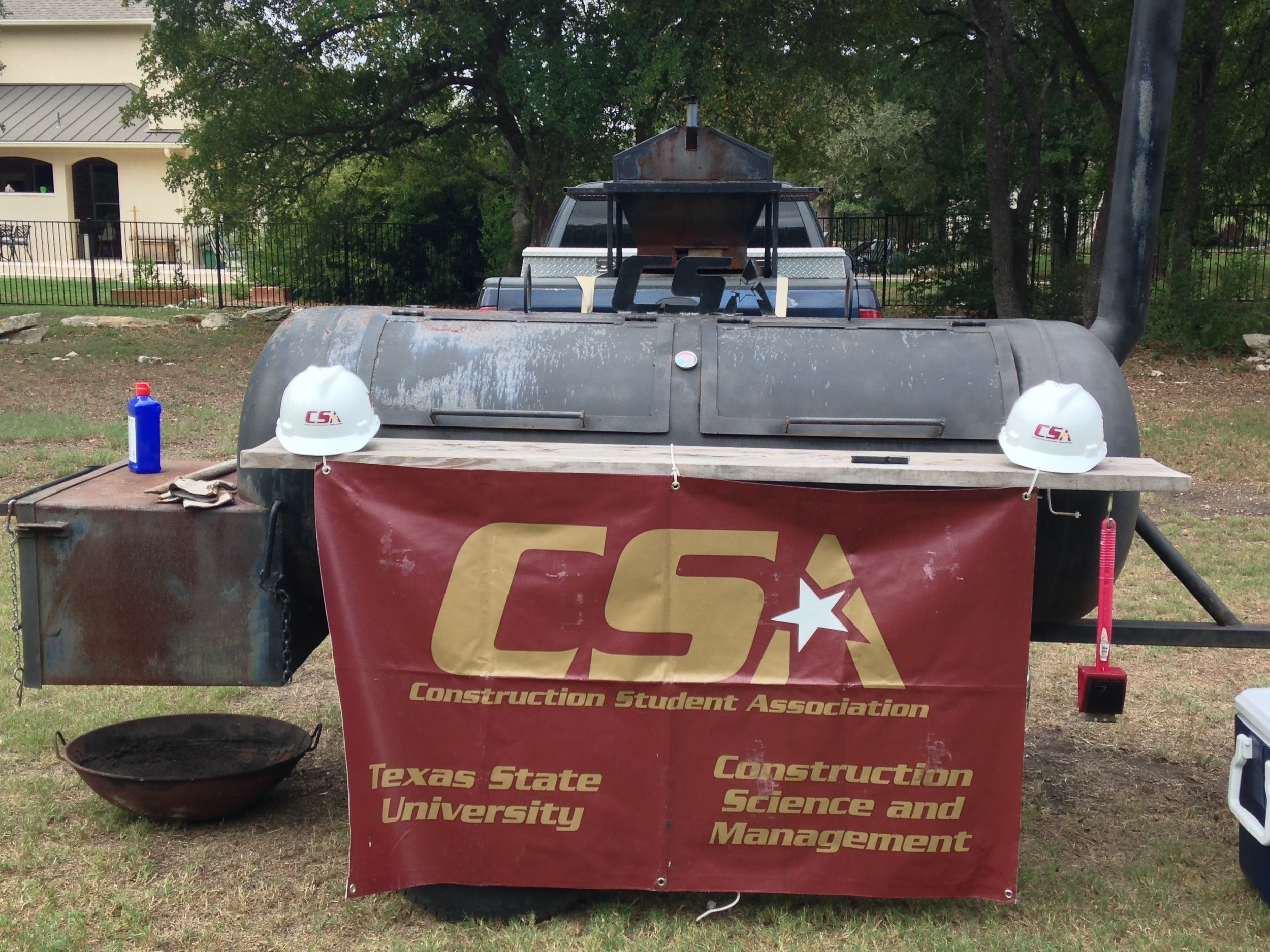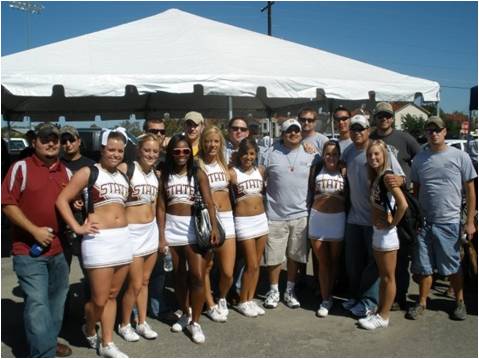 Welcome to the new Texas State University Construction Student Association web site!
Here you will find information about CSA, affiliated industry partners, and the University Construction Science and Management program.
Additionally, we have a 'CSA Store' where fresh merchandise may be purchased as well as providing payment options for upcoming events.
CSA Mission
To establish and preserve relationships with industry professionals and to facilitate learning opportunities outside of the classroom, while maintaining a charitable relationship with the surrounding community.
CSA Vision
To create a link between the professional and educational world.